The latest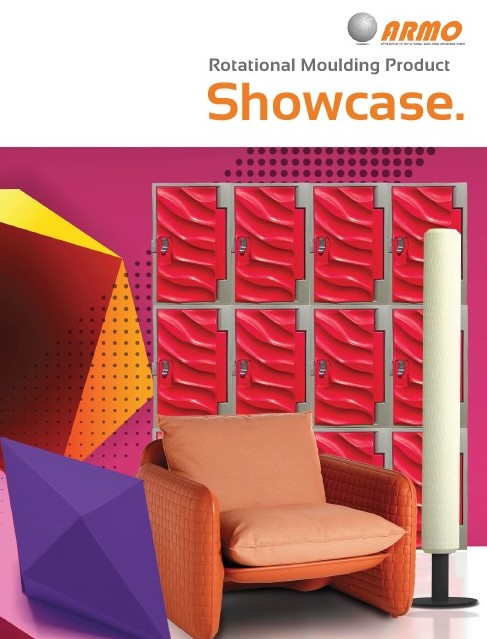 version of the 2019-2020 Rotational Moulding Product Showcase has arrived.
Please click on the picture to download it.
It inludes:

Letter From The Chair
2019-2020 ARMO Rotational Moulding Product Showcase
Rotational Molding Continues to Surge by Alvin Spence, Centro Incorporated
Blending Lifelong Passions with Outstanding Design and Business Leadership by Michael Paloian, Integrated Design Systems, Inc.
RS Sailing Teaching the World to Sail by Martin Spencer, Unique Roto
Spin Hanging Lamp & Mara Collection – An Interview by Claudia Bolognino, SLIDE®
Creating New Roto Applications with Matrix's Advanced Polyamide 6 (PA6) Powders by Matrix Polymers
Powder King® Presents its All New Proprietary EC200 Embedded Controller by Powder King®
Persico gets to the Core of the Problem through Smart Moulding by Persico Industrial
ARMO Calendar 2020 and many other interesting articles and news.

Enjoy it!